Applications.
Yuefeng Stainless Steel shot are widely used in non-ferrous metal industries such as aluminum profiles, auto parts, motorcycle accessories, electrical appliances, sports equipment, pump valves, medical equipment, etc.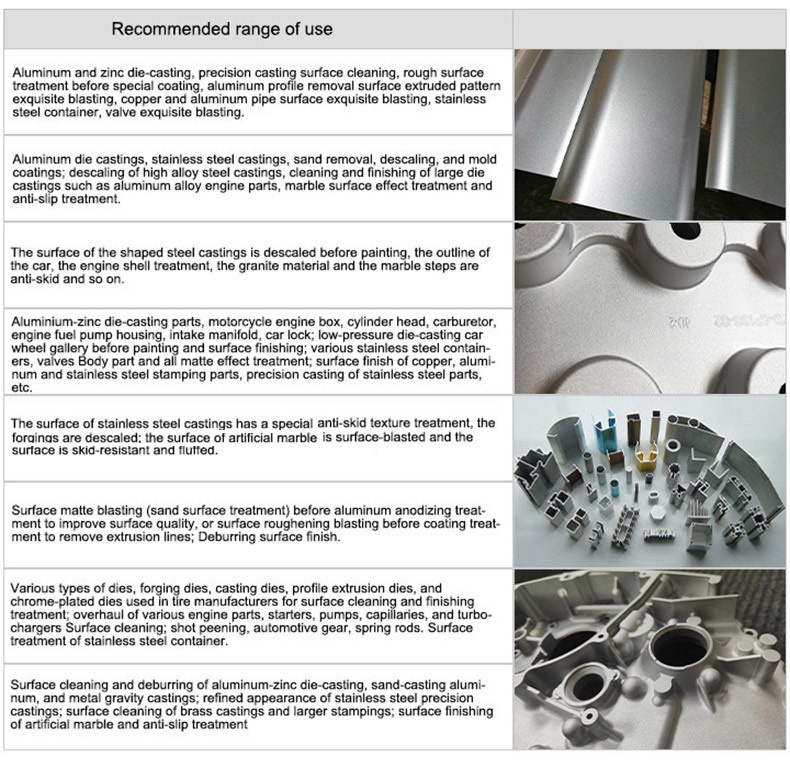 Processing site.

Operational attention.
1: When the stainless steel shot is used for the first time, the dust and rust in the blasting machine room must be cleaned up and other materials must be removed.

2: After adding the stainless steel shot, first check whether the projection position of the throwing head is normal and the size of the dust removal port is appropriate.
3: Always check the capacity of stainless steel shots in the room. The lack of stainless steel shots will directly affect the blasting time and effect.